About Glen Curnock & Associates
Glen Curnock is carrying on a family tradition of excellence in architectural design that was started by his father well over four decades ago.
G. Curnock and Associates was founded in 1968 when Garry Curnock started putting his creativity on paper, designing his various architectural creations by hand.

Our Process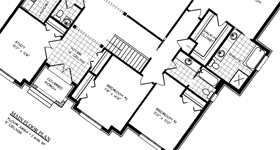 At G. Curnock & Associates we make a commitment to our clients, right at the first meeting, that we will keep them well informed about the planning and ongoing status of their project.
Of course, our first meeting with you is key as we discuss your project's requirements, whether it's for a new house, an addition, or a renovation to an existing house.